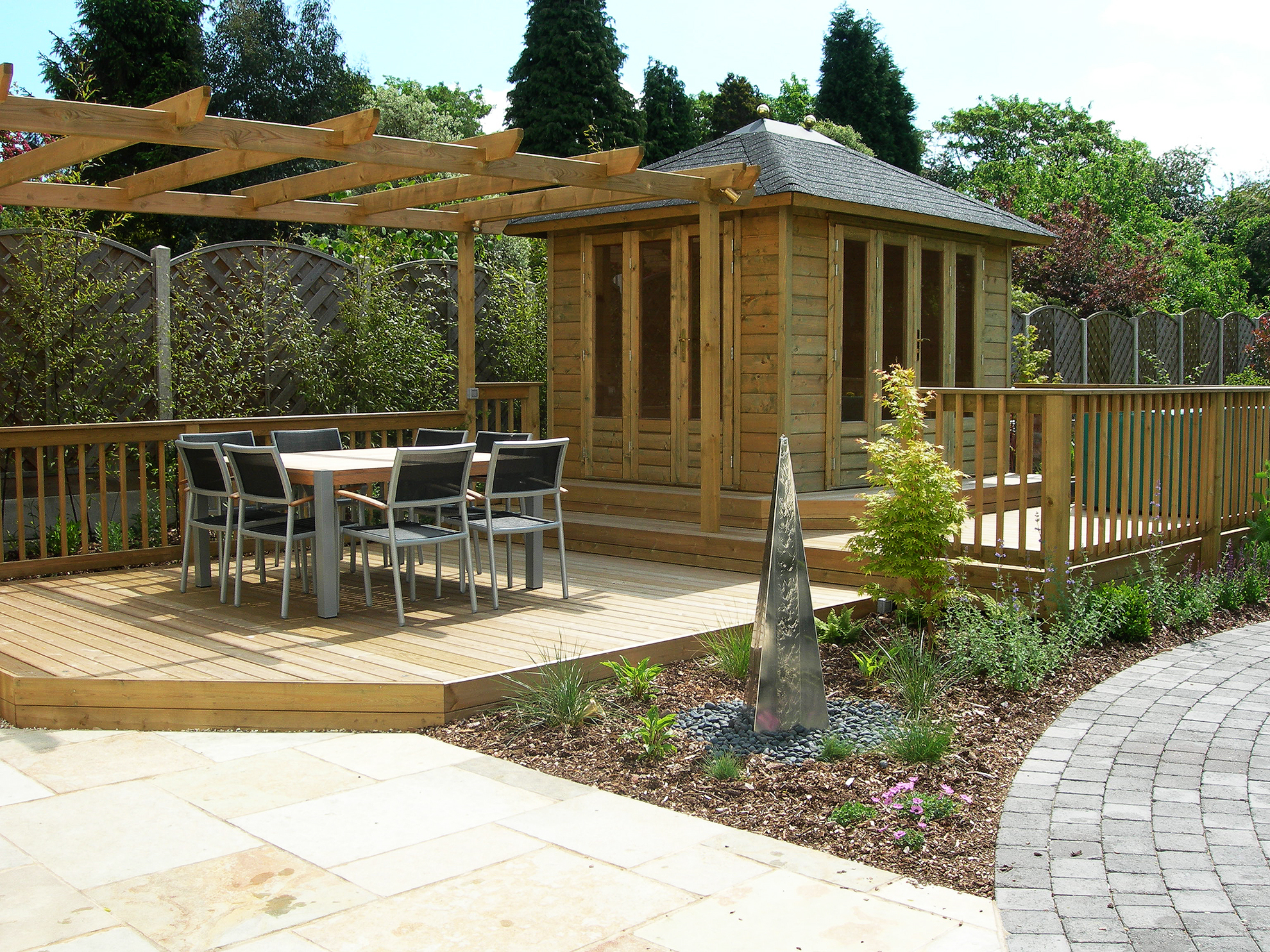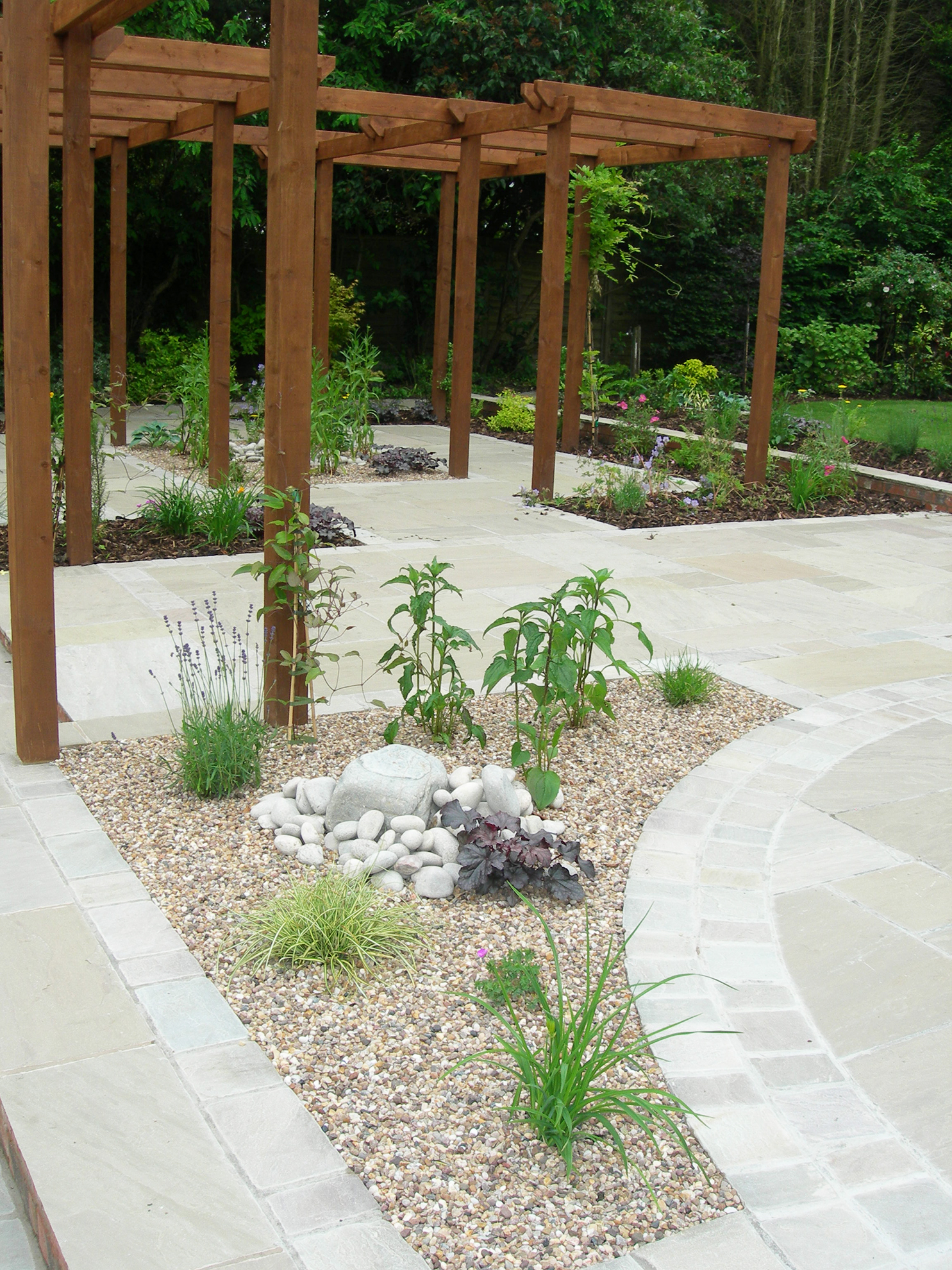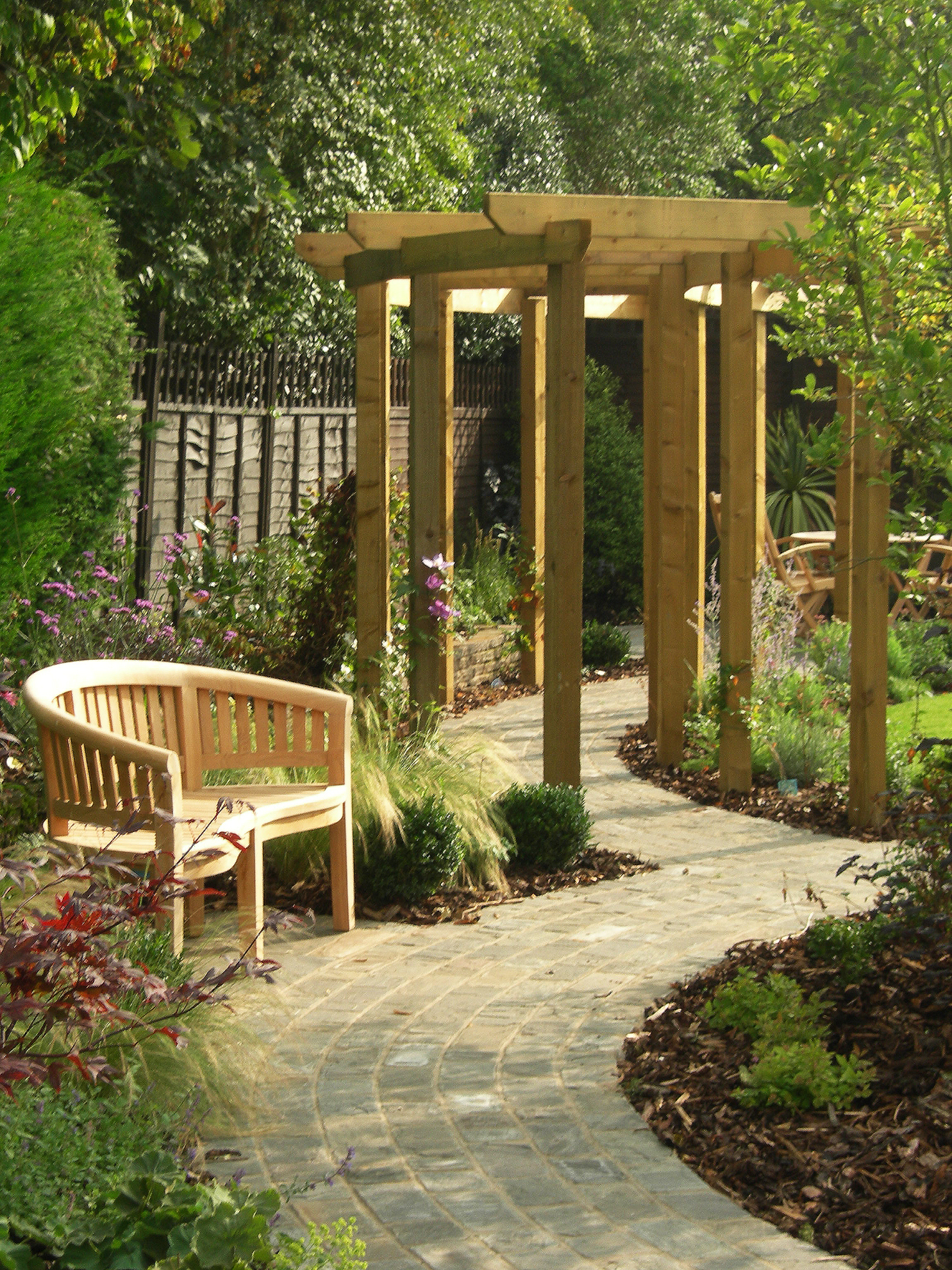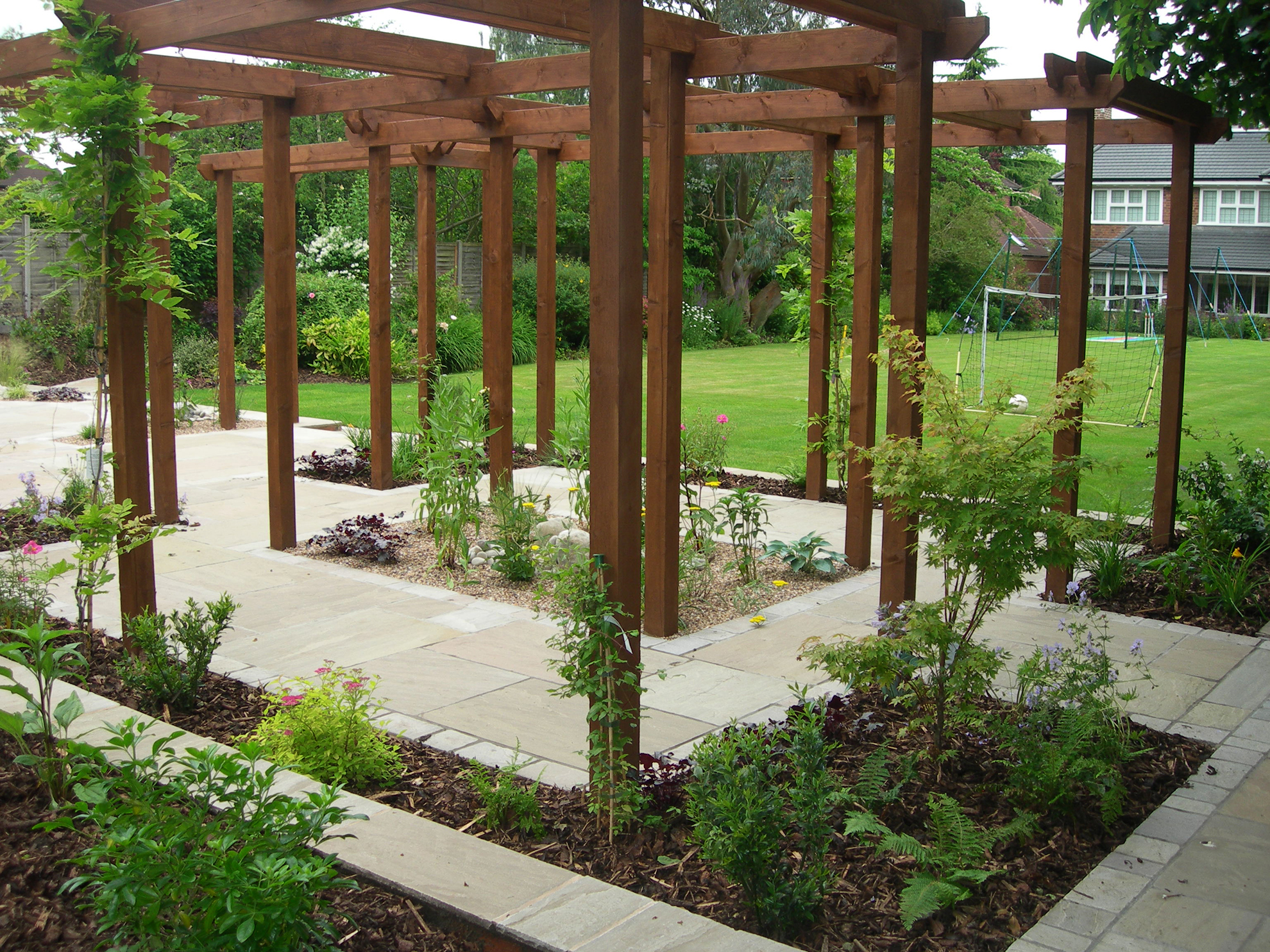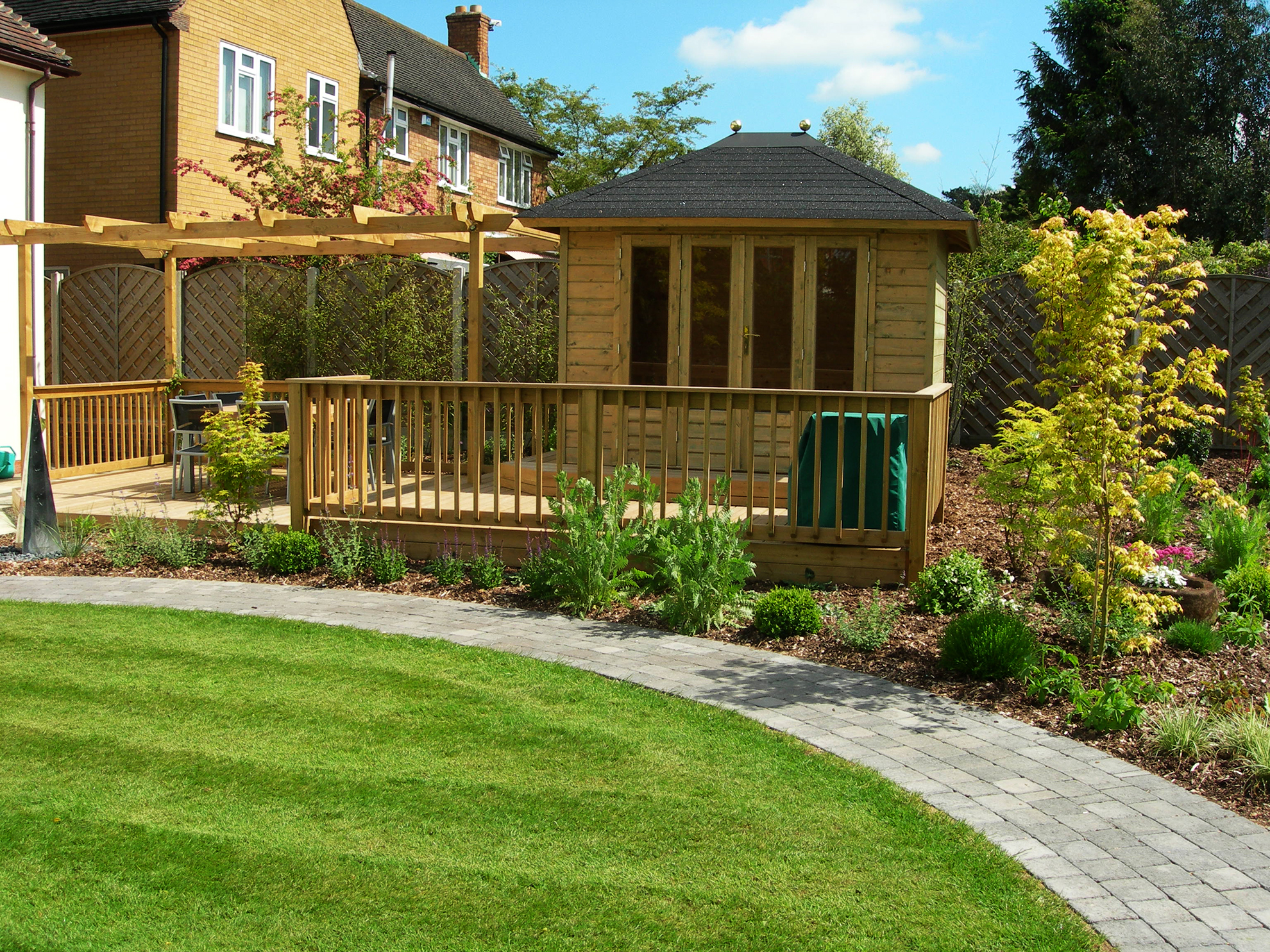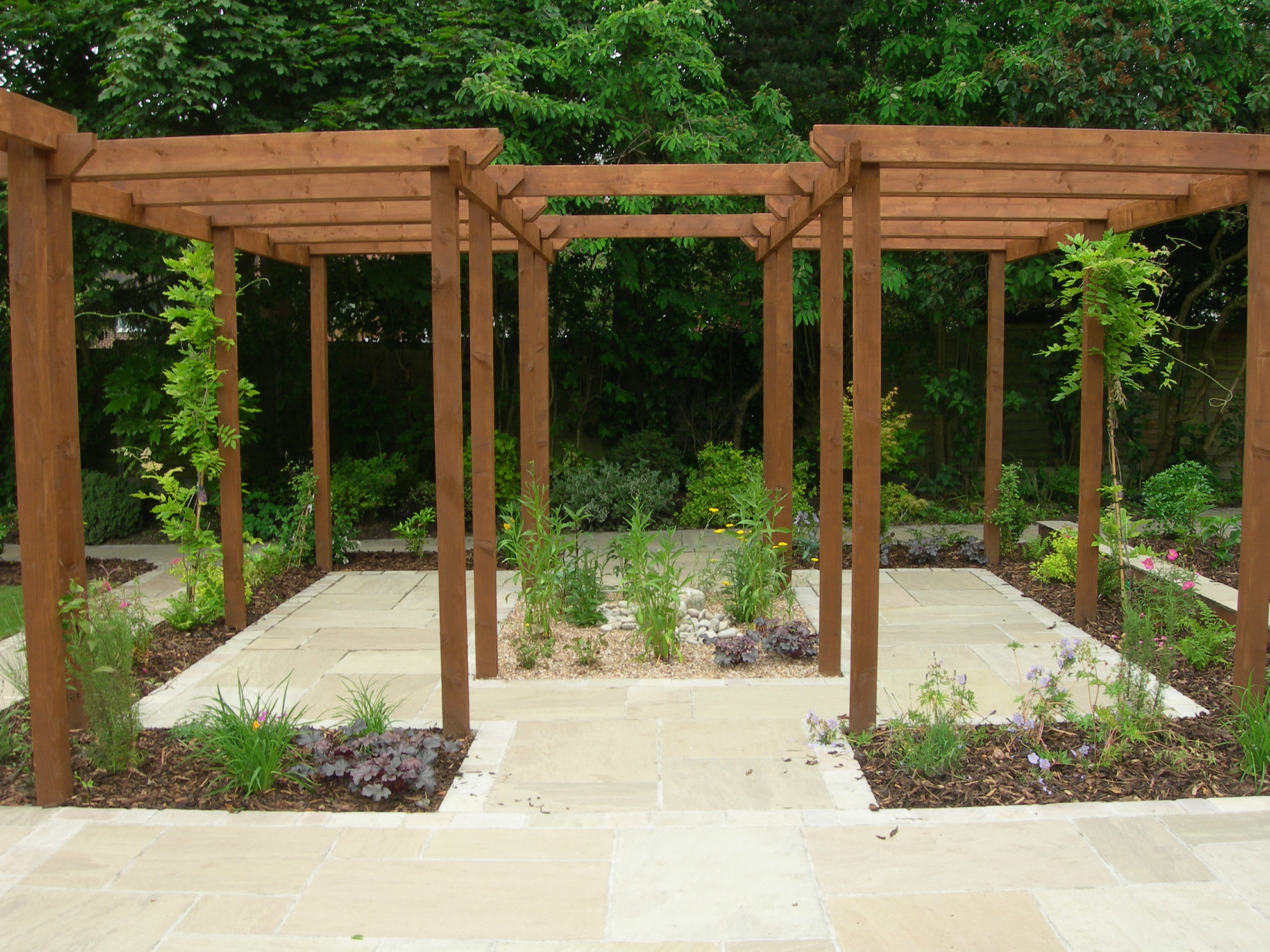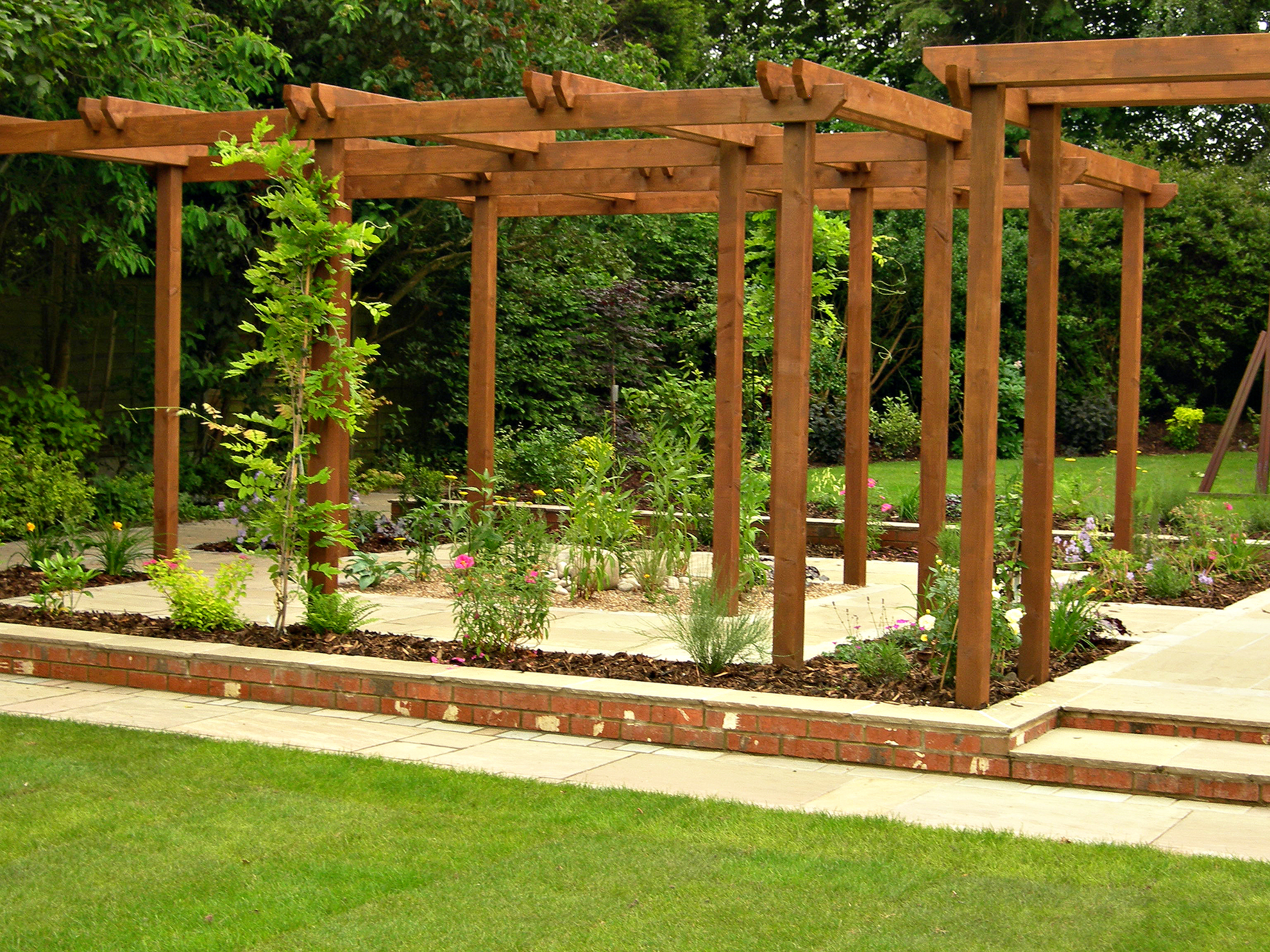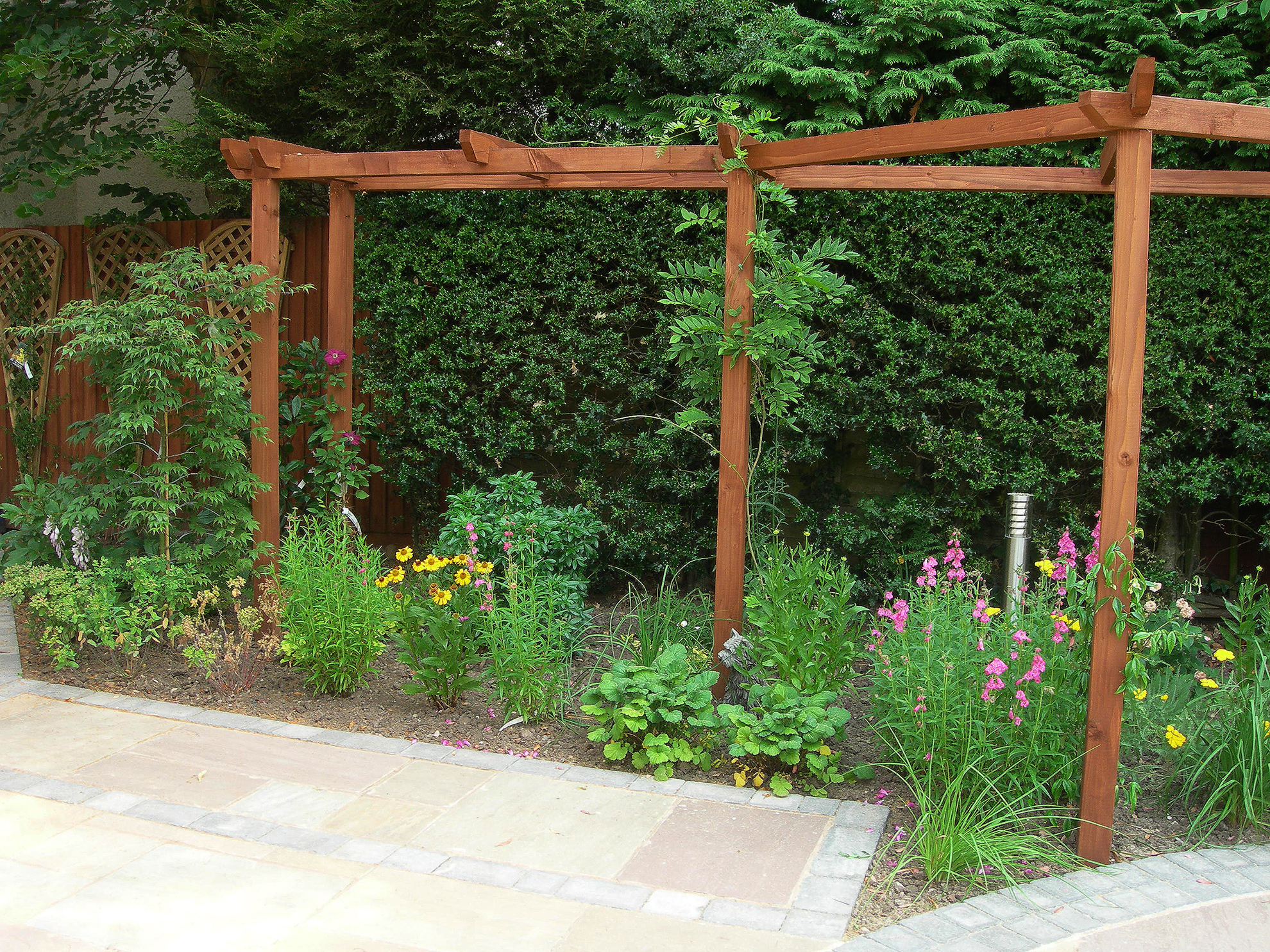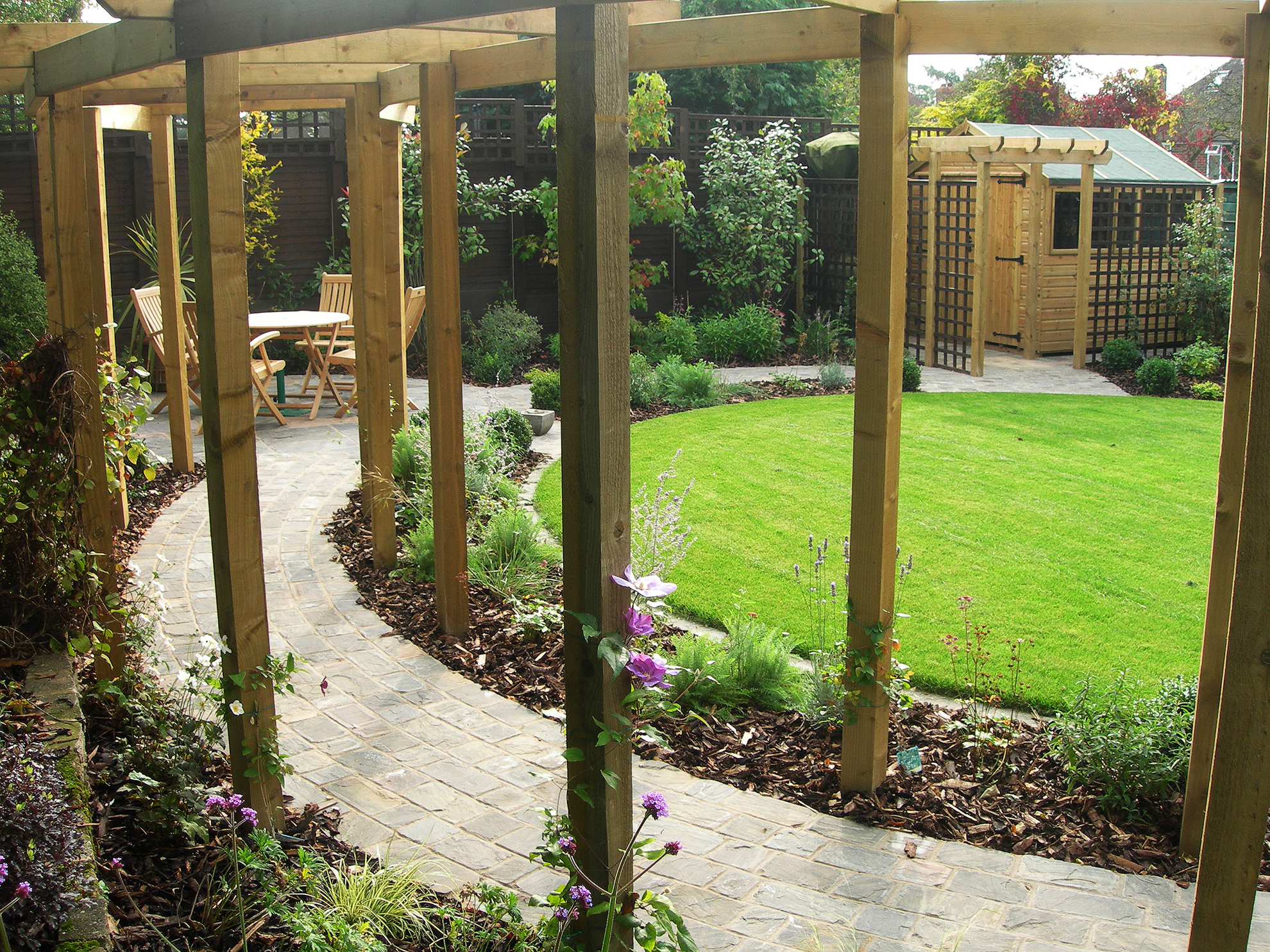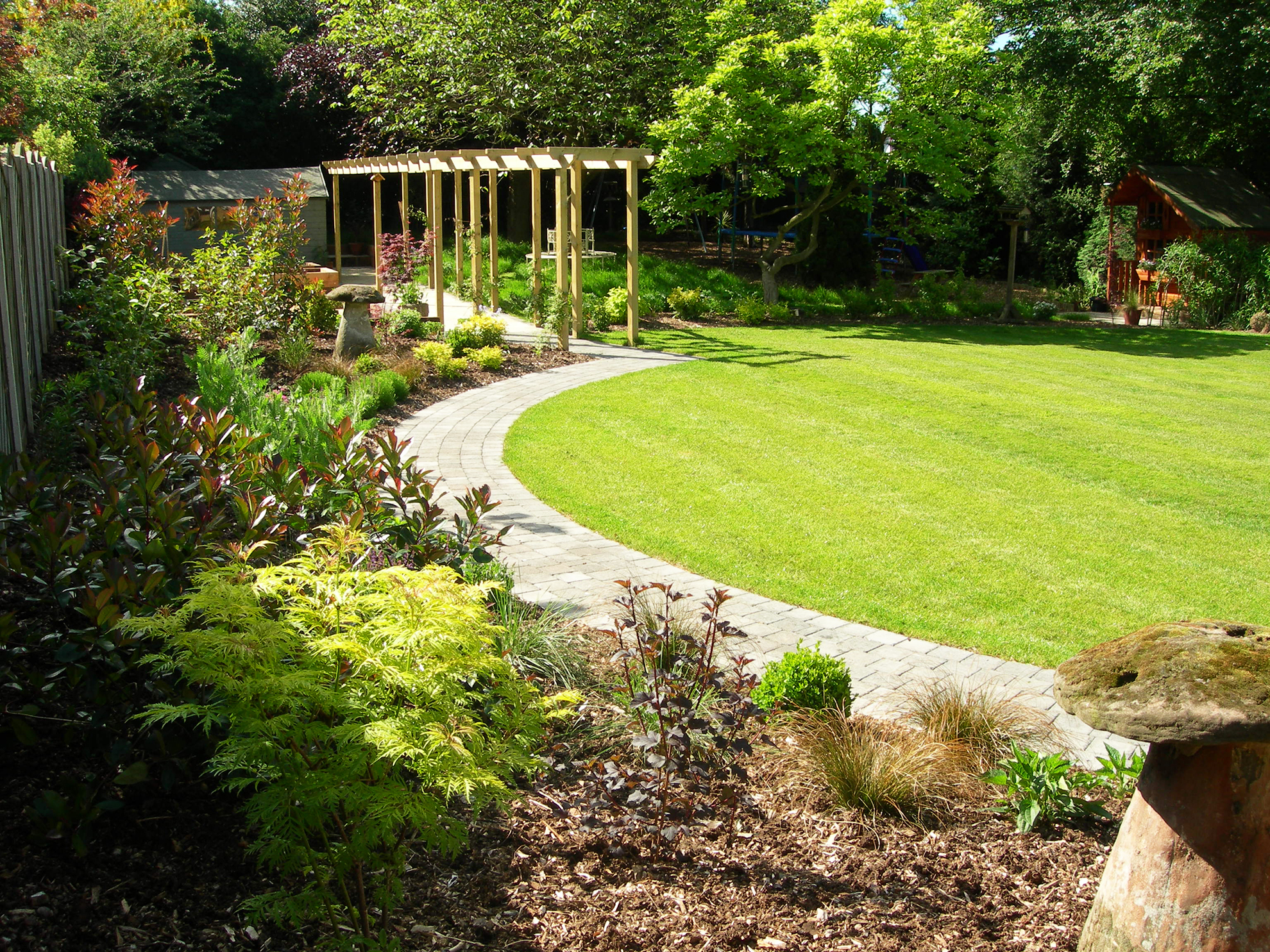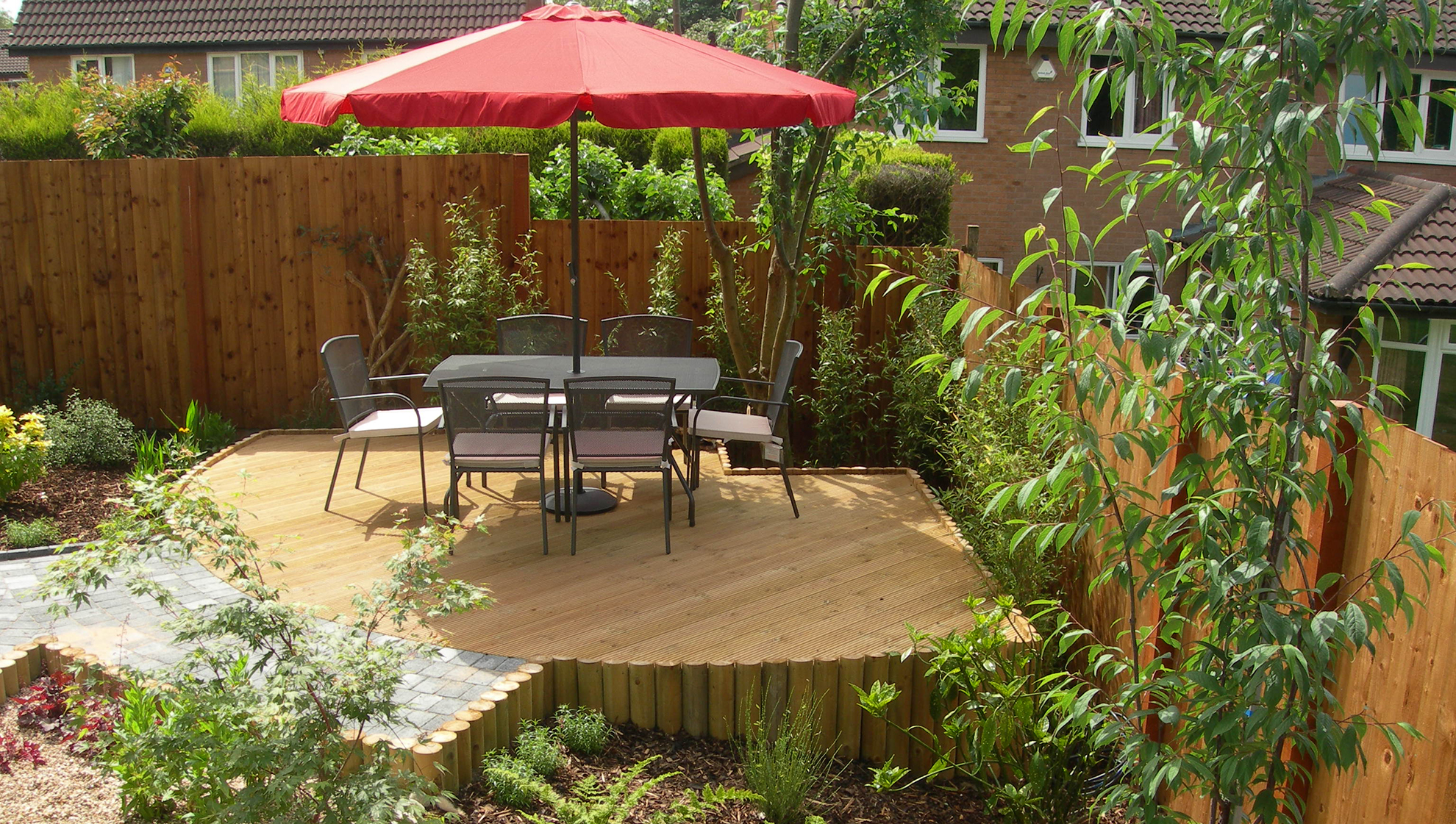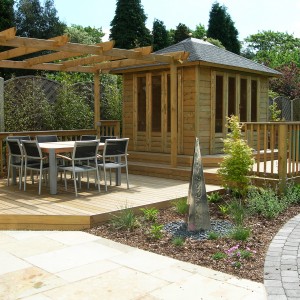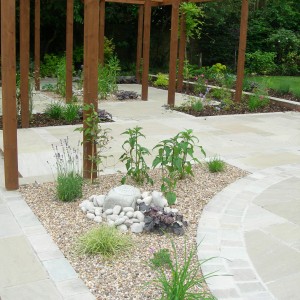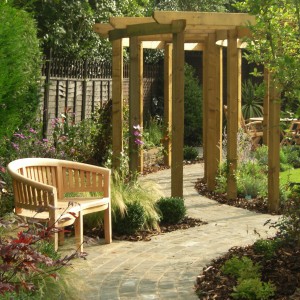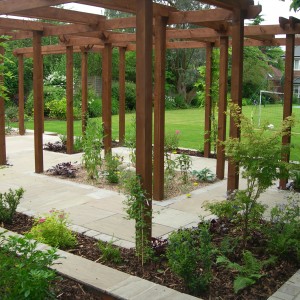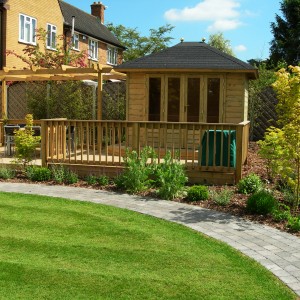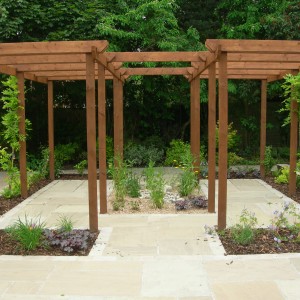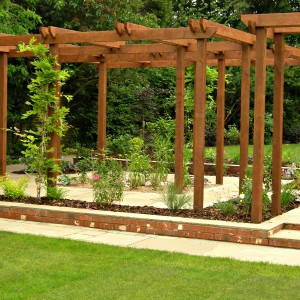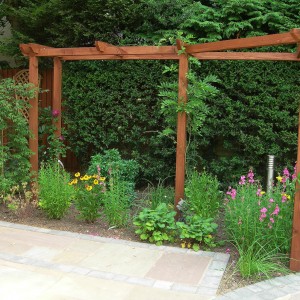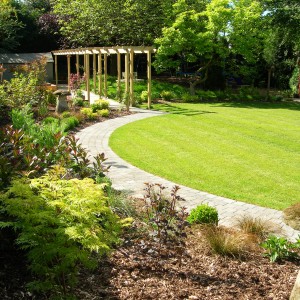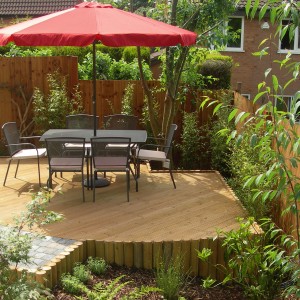 Decking and Pergolas
The use of natural materials in the garden such as timber can be used to create either a modern or traditional feel to the overall design.
Wood is such a wonderfully versatile product and can be used as trellis work for screening areas of the garden off, creating peaceful pergola walkways through the garden, provide a support for scented climbers in a secluded seating area, or simply as a modern flooring instead of paving. However, should you wish to incorporate wood into your garden Makin Garden Designs will ensure that the design meets your needs and tastes.